Company name: Moda Furnishings
Location: Manchester
Sector: Garden Furniture
Size: £7m
Type: Asset-based lending facility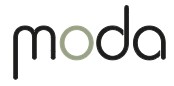 Secure Trust Bank Commercial Finance provided Moda Furnishings with a £7m asset-based lending facility to increase inventory and support cashflow, enabling the continued expansion of the business.
The company
Moda Furnishings was established in 2014 to provide high quality garden furniture to customers across the UK. The business, which was acquired by Endless LLP in 2019, provides a comprehensive range of premium rattan garden furniture through a dedicated ecommerce platform.
From 2019 to 2020 the garden furniture manufacturer saw a revenue increase of around 60% from £15.3m in 2019 to £24.5m in 2020. Despite both its showrooms being closed for a significant period of 2020 due to the COVID-19 pandemic, Moda saw an impressive increase in online demand, which was serviced by its in-house logistics and white-glove delivery service.
The solution
The £7m facility, split between a £5m inventory facility and a £2m cashflow loan, provided by Secure Trust Bank Commercial Finance has been structured flexibly to enable the business to increase inventory and manage cashflow efficiently as the business continues to grow.
In addition, the business will use the facility to ensure high level customer service and impressive delivery timelines can be maintained even as demand continues to rise.
What they said
Gareth Lloyd, Chief Financial Officer at Moda Furnishings, commented: "We're delighted to complete the new funding facility with Secure Trust Bank. Demand for Moda's products this year has been tremendous, sometimes resulting in longer lead times than we would have liked for our customers. 
"With the funding solution now in place we can ensure our stock profile keeps pace with continued growth, allowing us to deliver to customers in only 7-10 days. This means we can continue to deliver the high level of service that underpins the outstanding Trustpilot ratings thousands of our customers have already given."
Will Airey, Regional Sales Director at Secure Trust Bank Commercial Finance, said: "Moda has seen impressive demand this year and we're pleased to have worked closely with the team at Endless, the parent company, to provide a flexible facility. We understood the demand Moda was facing and created a facility that we are confident will support the continued growth of the business, allowing it to maintain the high level of customer service that they pride themselves on.
"Moda's potential for growth in the years to come is exciting and we look forward to continuing to work with Moda and Endless to facilitate this."
Our Proposition
Service - a reputation for working alongside external investors
Flexibility - demonstrated through our bespoke debt structure, turnaround times and increased understanding of the specifics of the garden furniture sector
Insight - our experience enabled us to truly understand the customer's business and the sector together with their future plans, ensuring that our facility was tailored to meet the client needs
For more information, please visit: https://www.securetrustbank.com/commercial-finance