Our Group
We offer a wide range of financial services
Our Group
We offer a wide range of financial services
At Secure Trust Bank Group, we provide savings accounts, retail finance, vehicle finance, real estate finance and commercial finance.
The bank was incorporated in 1954 and admitted onto the Alternative Investment Market (AIM) in 2011 before being successfully listed on the Main Market of the London Stock Exchange in 2016.
The bank and all of its subsidiaries are referred to as 'The Group' or 'Secure Trust Bank Group'
Secure Trust Bank provides straightforward transparent banking for people and businesses across the UK.
We have offerings for consumers and businesses; our Savings business based in Solihull offers bonds and savings accounts with attractive returns. Our business and commercial division has a Commercial Finance team based in Manchester who let businesses refinance business assets to free up working capital for growth, investment or to keep up with customer demand. The Real Estate Finance business provide finance to experienced developers for residential, commercial & mixed use development schemes, and to professional landlords seeking to acquire or refinance investment properties and portfolios.
V12 Retail Finance in Cardiff that has an underwriting team, as well as risk and fraud departments, plus a call centre. V12 arrange and administer retail finance loans for national brands and retail partners all over the UK, helping customers buy the things they want.
V12 Vehicle Finance - powered by Secure Trust Bank - is a comprehensive, used vehicle proposition that is unique to the industry. Our powerful hub of products make it easy for dealers to source, buy, sell and finance used vehicles
Moneyway is a trading name of Secure Trust Bank. We provide motor finance for the automotive industry. Our main office is in Solihull where we have various teams, including a call centre, underwriters and a collections department.
Who we are
We're down to earth and careful with money. We're open and honest about what we do and we take security and our regulatory responsibilities seriously. We're trustworthy and sensible.
But that doesn't mean we lack flair or ideas, enthusiasm or creativity. Far from it - we respect individuality and we hire great people who enable us to continually improve what we do and how we do it.
We're inspired by people who lead by example. People who are honest, open, friendly, energetic and passionate. So, if you believe you can help us achieve our values, and you'd like to join a company where inspiring qualities are admired, we'd love to hear from you.

Great Place To Work®
Great Place To Work®, the global authority on workplace culture, has ranked Secure Trust Bank Group for multiple 2023 Best Workplaces™ lists. We are extremely proud to be recognised for these awards:
UK Best Workplace
Best Workplace for Women
Best Workplace for Wellbeing
Best Workplace in Financial Services and Insurance
Best Workplace in Europe
This recognition is based on confidential survey data assessing employee experiences of trust, innovation, company values, and leadership. Companies are also evaluated on how well they are creating a 'For All'™ workplace experience, where all employees are welcomed and celebrated no matter who they are or what they do. We take pride on the workplace culture that we have created, offering colleagues a multitude of learning and development opportunities, wellbeing tools, and equity, diversity and inclusion initiatives to ensure our people can feel their authentic selves at work.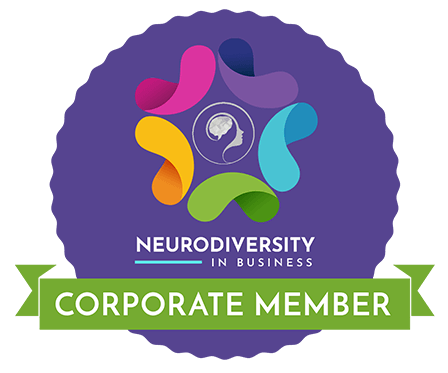 Neurodiversity in Business
We are proud members of Neurodiversity in Business (NiB) in support of our Equity, Diversity and Inclusion vision. NiB is an industry forum to support the participation of neurodivergent individuals in the workplace. The organisation draws upon the cumulative knowledge of neurodivergent experts and leading companies to share best practices and improve the employment and experience of the neurodiverse workforce.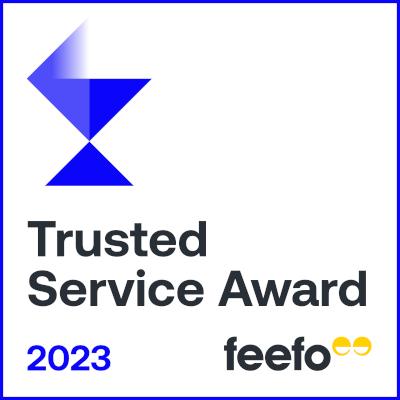 Feefo
We pride ourselves on having customers at the heart of what we do, so we are thrilled to have been awarded the Feefo Trusted Service Award.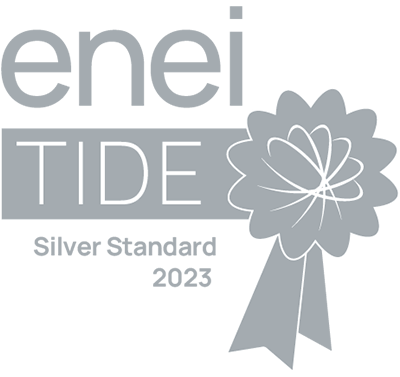 ENEI
The Employers Network for Diversity and Inclusion (ENEI) has awarded the Group the Silver Talent Inclusion and Diversity Evaluation (TIDE) Mark. The award follows a comprehensive assessment of several areas, like workforce, leadership and training, which gave STBG a TIDE score of 74%.
Customer Service Excellence
Delivering outstanding customer service is the most important thing for us so we are really proud to have held the Customer Service Excellence award for 7 years in a row.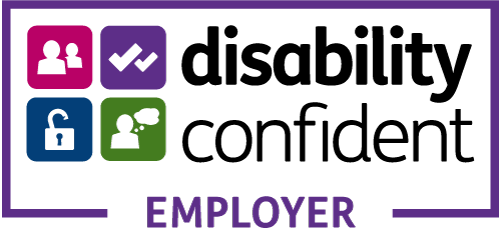 Disability Confident
We are very proud to be recognised as a Disability Confident Employer. To gain this accreditation, we completed an assessment, confirmed that we have acted to be a disability confident employer, and agreed to further actions to recruit, retain and develop our employees. In doing this, we are ensuring that disabled people have the opportunities to fulfil their potential and realise their aspirations.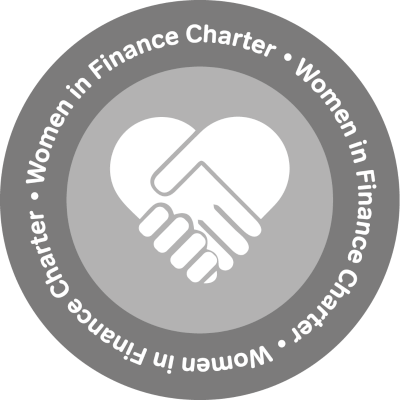 Women in Finance Charter
Secure Trust Bank is proud to be a signatory of the Women in Finance Charter, building on a substantial amount of work already undertaken in the Equality Diversity and Inclusion (ED&I) area which has resulted in our organisation being named a UK Best Workplace for Women and being awarded the Silver Tide Mark by the Employers Network for Equality and Inclusion.
Recognition
"Recognising excellent people and results"
We recognise great work and reward our colleagues and team for their effort and commitment, particularly when it demonstrates our values and culture. We have a number of schemes designed to celebrate our people, some of which we rely on colleagues being nominated by their peers which we actively encourage staff to do.
Here is a small selection of the ways in which we recognise our great staff:
Outstanding Achievers
Outstanding Achievers is our annual award where colleagues are given the opportunity to nominate someone who is truly outstanding.
This is awarded to those who are exceptional and stand out from their peers thanks to the fantastic contribution that they make to our business.
The winners are rewarded with an all-expenses paid trip to a European or UK destination, previous locations have included; Copenhagen, Amsterdam, Alicante and Dublin.
Team Recognition Award
The Group has a commitment to improving processes for our customers and our business, the Team Recognition Award gives teams the chance to contribute to these improvements.

The annual award is an opportunity for teams within the Group to challenge the day-to-day norm of their role and identify where process improvements could be made.
The entries will be judged on the delivery and the benefits offered, the winning team receives money to spend on a team event.
Customer Service Excellence Award
Our customers are our most important asset because without them we don't exist. Delivering exceptional customer service, whether to our internal or external customers, is something we think is important to recognise.
The Customer Service Excellence Award recognises individuals who have gone above and beyond what is expected of them to ensure that they offer exceptional service to their customers. This is a monthly award and the winners who are nominated by staff and chosen by senior managers, receive an award. Each month we award 1st, 2nd and 3rd place.

We're risk aware
We do things right, and keep our customers safe and secure

We take ownership
We don't just promise - we deliver

We value teamwork
We pull together as a team and achieve more when we work well together

We look to the future
We thrive on good ideas and embrace change

We're performance driven
We want to be the most trusted specialist lender in the UK

Our customers are key
Banking needn't be dull. We want to make our customers smile