Q Investment Partners (QIP) has agreed an £18million refinance deal on Straits Manor, a purpose-built student accommodation (PBSA) complex in Sheffield.
Secure Trust Bank Real Estate Finance (STB REF) advanced the funds, allowing the private equity real estate fund manager QIP to release capital to pursue its strategy of growing its student housing portfolio in the UK.
Straits Manor is close to Sheffield University and Sheffield Hallam, in a city boasting more than 60,000 students. The 11-storey development, at 52-54 West Street, is fully let and comprises 284 units and amenity spaces. It is managed by Prestige Student Living, one of the leading student accommodation managers in the UK.
QIP acquired the scheme in 2017. It currently owns close to 1,000 student beds in the UK, in Edinburgh, Nottingham and Sheffield.
Ben Hall, head of investment at QIP, said: "We are heavily invested in the UK purpose-built student accommodation sector - it is an attractive and a high performing yet defensive asset class. The facility from STB REF will enable us to pursue our ambitions to acquire more high-quality assets in the sector."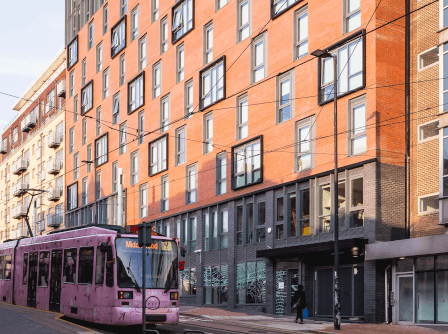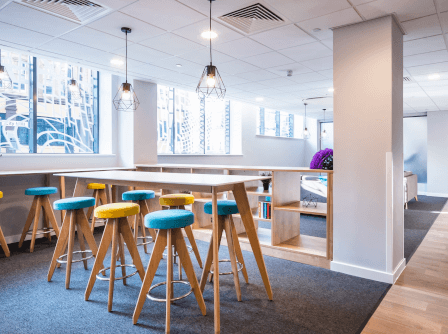 Straits Manor was developed in partnership with QIP's local delivery management team, DML Development Managers Ltd. Rachel Warren, DML's development director, said: "Qualifications gained at a UK university are held in high regard around the world and this is driving record numbers of international students coming here to study. The need for luxury accommodation is being driven by this growing market and we're really proud of the quality of product we can now offer."
The deal was led by Richard Lynn and John Griffin at STB Real Estate Finance.
John said: "QIP has plans to double its PBSA portfolio in 2020 and we look forward to supporting them on this journey.
"STB REF has a track record of supporting developers and investors in the student living sector and a strong appetite and capacity for further transactions."
STB's national real estate team provides lending facilities of £1m-45m to residential and commercial property developers and investors, from SME housebuilders to UK-based funds.