What we do to protect you
Here's what we do to help keep you safe
We use robust security methods, such as the very latest encryption, fraud prevention and anti-phishing technology, to prevent unauthorised users reading your personal information when you're on our website. And we protect your login sessions by automatically logging out for you if you're inactive. In fact, there's lots of things that we do to help keep you safe.
We're Cyber Essentials Plus accredited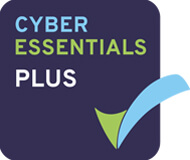 Cyber Essentials is a Government-backed scheme that has awarded us Cyber Essentials Plus accreditation. To achieve this standard, independent experts have verified the controls the bank uses to protect against internet-based threats. This is just one of the many measures we use to keep your information safe.
View confirmation of our certification on the NCSC website
Our team
Our highly trained team can take you through security procedures over the phone to help you access your account. They'll never ask you for your Internet Banking password, so if you do receive a call or an email asking for these details, please contact us immediately or forward emails to: This email address is being protected from spambots. You need JavaScript enabled to view it.
What you can expect from us
Fraudsters will often pretend to be contacting you from a bank. As such, they'll ask you for personal information so that they can attempt to access your account, but here's a list of things that Secure Trust Bank staff will never ask you.
We will never…
ask you to share your Internet Banking password
ask you to tell us your PIN in full
email you with a link to a web page that asks you for your Internet Banking details
ask you to send an email to us with your PIN or password information
ask you to put money into a new account that you don't know about, nor ask you to carry out a 'test' transaction
contact you from an email address in an individual's name asking you to send or receive money
speak to unauthorised third parties about your account
There are high standards that we maintain and you can be assured that we will:
use correct spelling and grammar (fraudsters often make errors)
address you in emails and letters by your title and surname
be happy to speak with you if you've received something from Secure Trust Bank that just doesn't feel right. Call us on 0345 111 7092 to speak to our team
Internet Banking and your security
Internet Banking is the simple and safe way to manage your account online, see your balance and send us secure messages with questions about your account. When you're registering for Internet Banking, we'll need you to set up and use a password and PIN. Read more about picking your secure passwords and PINs, or for assistance with registering and accessing your account, take a look at our helpful information.