Pros and cons
Guaranteed return on your savings
Manage your account online or by phone
Higher interest rates than other savings accounts
You can't withdraw money before the term ends
If interest rates increase you won't benefit
This account has limited availability and can be withdrawn at any time. 
To apply for an account, you must have a UK current account in your name to use as your Nominated Account.
This will be the account you use to make payments in and out of this account, so it's important that your Nominated Account uses an identical account number and sort code for money in and out.
Key features
Fixed Rate Bond
Limited availability - we may withdraw at any time
Closing date for funds is 30 days from the account opening. We may close applications before this date
No withdrawals can be made during the term of the bond
Fixed maturity date as noted within the product terms and conditions
Interest paid annually 
Interest paid into a Nominated Account or credited to the Bond
Statements will be issued annually
Electronic payments only; cheques not accepted
Minimum deposit £1,000 
Maximum account balance £1,000,000 (excluding credit interest)
Maximum aggregate balance across all accounts held for Personal Customers is £1,000,000 (excluding credit interest)
Account can be managed by Internet Banking or by phone
At maturity and unless instructed otherwise, funds will transfer into a Matured Funds Access Account
Why choose Secure Trust Bank?
You want a financial services provider you can trust. To help you make an informed decision, here's some of the reasons why Secure Trust Bank may be the right place for you and your money:
Award winning products and customer service
Friendly, UK-based call centre
Listed on the London Stock Exchange since 2011
Well-capitalised and profitable
Customer deposits protected by the FSCS
Certified savings champions
We're proud winners of multiple awards, including Best Savings Provider.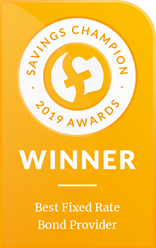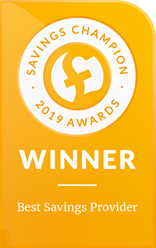 Summary
1 Year Fixed Rate Bond (24.Feb.2023)
What is the interest rate?
1.30% AER* Gross Annual Interest
Interest is calculated daily. You can choose to have your interest added to the Bond or paid away to your Nominated Account.  For Annual Interest - interest will be paid on 31 December and at maturity.
Can Secure Trust Bank change the interest rate?
No, the interest rate is fixed. This means that the rate of interest payable on your account will remain the same from the time you open your account until the end of the fixed rate period.
What would the estimated balance be after 12 months based on a £1,000 deposit?
Your estimated balance would be £1,013.00 based on a deposit of £1,000 after 12 months at 1.30% AER*.
This is for illustrative purposes only, does not take into account individual circumstances and makes the following assumptions:
Your initial deposit is paid into the Bond when it is opened
No further deposits are made
Interest is added to your Bond
How do I open and manage my account?
To open an account you must:
Be 18 or over
Reside in the UK
Have a minimum deposit of £1,000
The minimum operating balance for personal accounts is £1,000, and the maximum aggregate balance across all accounts held is £1,000,000.
How to open the account and pay in:
You must apply for the product online via the application link
Deposits into the Bond must be from your Nominated Account by electronic payment; cheques are not accepted 
If we cannot electronically verify that funds have been sent from an account in your name, they will be returned
Each deposit into the account must be a minimum of £1,000
This account is only available to personal customers
How to manage the account:
Accounts are managed by Internet Banking or telephone on 0345 111 7092
Withdrawals are not permitted on this account.
The maturity date is noted within the product name.
At maturity, if you don't give us any instructions, we'll automatically transfer the money in this account to our Matured Funds Access Account. We'll send you details of the Matured Funds Access Account when we write to you before the maturity date.
Any interest earned will be paid gross; we will not deduct tax from interest accrued on your savings. Tax treatment may be subject to change in the future. For more information, please visit HMRC at www.gov.uk
This account is a strictly limited issue and can be withdrawn at any time. Once withdrawn, there is a limited window to make any deposits and any funds received after this time will be returned to you. We will not contact you to let you know when the Fixed Rate Bond is withdrawn.
The following services are subject to a charge:
Duplicate statement £5 / item
Payment requested by CHAPS £20 / item
BACS recall £30 / item
BACS trace £15 / item